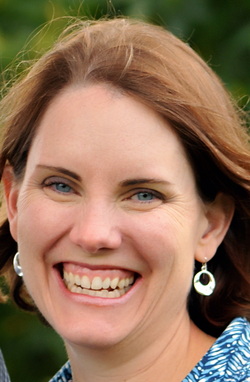 Melinda Stanford, a graduate of Yale University, has been working professionally as a singer, songwriter, pianist, and vocal coach for over 25 years. Melinda has performed in New York's Rainbow Room, coached one of Japan's top recording stars, and was a soloist in the film "A Wake in Providence." She was selected as a composer for the BMI Theatre Workshop and as a singer in the first Eugene O'Neill Theatre Cabaret Symposium. She has performed both her own music and cabaret in many venues both in the Boston area and in New York, and has performed in NOMTI showcases and festivals, including "Boston Sings Tesori."

Melinda has performed in a broad range of venues in New York, from the Rainbow Room to downtown clubs such as the Knitting Factory, the Duplex, and Cafe Sin-é. She has performed at the O'Neill Theatre Cabaret Symposium, where she studied with Margaret Whiting. She also wrote, produced, and performed in a one-woman show called "Where Do the Mermaids Stand?" at Eighty-Eight's. As a writer of both theater and pop music, she was one of a small number of composers selected to write for the BMI Theater Workshop in New York City.

Melinda has won audiences throughout the East Coast, from John and Peter's in New Hope to the Wintertide on Martha's Vineyard, where she was featured in the New Artists Showcase and performed at Christine Lavin's Annual Singer/Songwriter Retreat. In addition, Melinda has performed in Japan, where she toured in Tokyo as well as Osaka, performing in many formats – pop, jazz, country, classical – and working with some of the top musicians in Tokyo. Two of her songs were featured on a popular radio program broadcast on one of Japan's major radio stations (FM Yokohama). She was also hired by Yamaha Publishing to coach one of Japan's top recording stars, Miho Morikawa.

Melinda has been in the Boston area for the past twenty years, where she performs individually and with bands, writes and acts, and is a vocal coach. She was a finalist for Cyndi Lauper's 1999 US tour, and has been nominated for an Outer Critics award for her cabaret performance in Boston. Melinda was also featured in the film A Wake In Providence as a soloist, and was a guest artist with Boston's comedy troupe, Little City Co. She also starred in the critically acclaimed cabaret series Boston Sings Boston since its inception and recorded a CD for the series.

Melinda also has performed at private functions with bands such as Winiker Orchestras, and does session work for clients, like Mache Siebel, whose album "Mango" features Melinda's vocals. Melinda has produced two CDs. Tread On My Dreams features her own settings of favorite poems, spanning pop and jazz styles. Her new CD, Off The Cuff, offers her interpretations of jazz standards, with a stripped-down arrangement of piano and voice.

Melinda is a well-regarded vocal coach who is also a certified life and executive coach. She lives near Boston with her family.
---